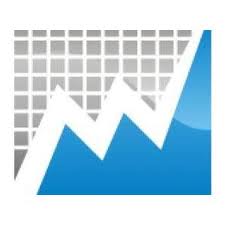 48 stats from 31 different sources all right there on your WordPress Dashboard; Up? Down? Instant graphs, Traffic, Alexa, Technorati, social media & more.  How would you like to be able to monitor your WordPress blog website traffic and ranking across multiple sites without ever leaving home?  Yes! You can get all these goodies by downloading and installing the WP-Stats Dashboard plugin – a free Word press plugin.
Once you do that, you get instant displays of all the major ranking and social engagement websites directly on your own WordPress Dashboard. And, according to the plugin's website, it won't overload your website and make it slow down at all.  It hasn't slowed my own blogs at all, so I'm prepared to believe the makers of this plugin.
Why doesn't everyone know about this brilliant plugin and rave about it? I have no idea – it's fantastic. It's one of the best kept secrets around.  And once again, no one is paying for saying so….unfortunately.
Like the sister article How to Install Jetpack Plugin for WordPress blogs, this article is a cross between a WordPress tutorial, and a Word press plugin review. Working together, these 2 plugins give you more instant stats and SEO data and information, than anyone could possibly need.
How to Install the WP-Stats Dashboard Plugin
The installation of this plugin is no different to the way you install any plugin, but there are added requirements that I will explain now.
Go to your Plugins window on your Dashboard
Select 'New plugin'

Enter WP Stats Dashboard in the search box
Click Install the plugin

Click activate…….
Alright – here is where the installation gets slightly more complicated – it's not difficult, but there are some extra steps required.  You will now be looking at a screen which shows:

In order to get the wp stats dashboard to activate you need to install the Jetpack plugin as well. See article How to Install Jetpack Plugin.
And…..in order to get the Jetpack plugin to start collecting data, you need to open a WordPress.com account – if you don't already have one.  You will notice this is the bloggers platform of WordPress, the .com site, not the WordPress.org website that is your web platform for the independently hosted WordPress blogs – like this one, and what every serious blogger uses.
These are the Instructions on the WPStatsDashboard screen:

OK.  Open a WordPress.com account – it's free, or login to your wordpress.com account if you already have one.
Now you need to download and install the Jetpack plugin.  For detailed instructions and a Review of the Jetpack plugin, go to Jetpack Plugin: Display All Website Stats in Dashboard……. see you soon.
Alright! Now you have your WordPress.com account, and you have downloaded and installed your Jetpack plugin, and can see the Connected to WordPress.com at the top right of your Jetpack section on your Dashboard.

Now you are ready to start collecting data and configuring your WP Stats Dashboard plugin. You can see that the plugin is included in your list of plugins, and that it is activated:

At the bottom of your left hand side of your Dashboard Screen you can see that the WPSD – WpStats Dashboard plugin, is activated:

Here are some screen shots that show some of the websites you can configure to get stats on your dashboard:

or choose to set up these:

or these:

There are enough stats, rankings and other website information to keep anyone happy.  It will take a day or two before you get to know your way around all the various options, and it'll take a couple of days before you begin to get meaningful graphs or progress – up or down.  But it's fun as well as informative.  Knowing what your stats are doing tells you where you need to put more work in.  Information is gold in internet marketing.
Summary
If you download and install the following Free SEO tools onto your blog,  you will have instant access to all the stats and data of your own website, but also, the websites of your competitors as well.  This will keep you among the best SEO informed bloggers on the planet…..No excuses now!
.
…….Cue Motto!
Plan Well. Start Small. Think BIG!