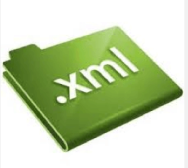 The Yoast SEO plugin is really great for SEO, but be prepared. Once you install the Yoast SEO Plugin you have given SEO access to the way your whole website is set up and works.
I will focus on the one major 'problem' that will face you immediately if you have the Yoast SEO plugin installed on your blog, and you also have a separate XML Sitemap plugin installed, like I do.
The SEO plugin is powerful, and extensive. As a result, the Yoast SEO plugin controls how every part of your website is seen by Google. This means that the Yoast SEO plugin controls and affects how your website appears in Google Search Results (SERPS). That, in turn, affects how Google crawls, assesses and ranks your website against other similar websites – your competitors!
Therefore, that Google ranking affects how and where (which page of Google) your website can be seem and and found, by people using Google to search the Internet (everyone). Yes, the Internet is a web! So obviously it is very important to carefully work through the very long Settings options for this Yoast SEO plugin – and get it right.