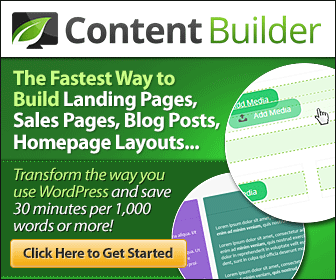 Well that was frantic wasn't it? Did you get your Thrive Content Builder plugin during the launch?  Congrats if you did.
Shane now has a new Landing Page plugin and you can find out about it HERE.   I haven't tried out that new Landing Page plugin yet, partly because I'm very happy with my Thrive Content Builder plugin.  I suggest you check out both options and see which plugin suits your needs best. Of course you could always get both, and then tell us which you prefer!
There Will Be a Temporary Pause For Our Newsletter!
In 'other news' I apologize to those of my readers who have signed up for the My Second Million newsletter and updates in the last couple of days. I have run out of free Mailchimp Email Subscriber space!   So I won't be sending any newsletters out until after March 1st.  I 'think' it is a good thing to have 2,000 Subscribers, but I will now have to rethink how I am going to organize my emails into the future – without it costing me a fortune.  In fact I have found a truly free, and unlimited-use autoresponder that I am checking out, and once I get my head around the details and how to set it up, I will be telling you all about it.
As you know, I'm always big on the free stuff!
Have you made a shiny new Landing Page with your new Thrive Content Builder Plugin yet?  Tell us if you have!  Now is your chance to brag to the world!


Yes, you can still sign up for email updates, but there won't be any Newsletters sent out for a couple weeks – then we should be back in business again.