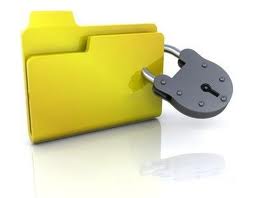 Yes, folks, that's what I did!  I got caught in a trap! That's why I haven't posted anything for a few days – you did notice didn't you….you have been keeping up, haven't you?
Now that I got caught in this trap and managed to get back on air, I can warn you how to avoid doing the same thing on your own website. Hey, that's what I'm here for – I do all the stupid things so you don't have to.
I was trying to redirect all my traffic from the url starting http://mysecondmillion.com (no 'www'.) to the url starting www.mysecondmillion.com (with 'www'.)  Why?
Because the Google web-crawlers 'see' a URL with no 'www' at the start of it, and a URL with 'www' at the start, as 2 separate places, even though it's the same blog with the same content. So Google divides up my traffic stats between the two, which makes it look like my website gets less traffic than it really does.
So… I went to my 'Settings' in the WordPress Dashboard to have a look around to see how I could fix it. The first option in Settings, is called 'General'.  There you will see the headings:
Site Title:  put the name of your website here, eg My Second Million.
Tagline: in a few words, explain what this site is about.
WordPress Address (URL): eg.  http://mysecondmillon.com
Site Address: eg.  http://mysecondmillion.com
Notice that the 2 addresses are the same. Neither of the URLs have 'www' in them.
But I wanted my visitors who followed the 'no www' url link, to be sent automatically to the 'with www' URL destination, and Google would see them 'as one single blog'.
That's when I spotted that right next to the second URL box, is written: Enter the address here if you want your site homepage to be different from the directory you installed WordPress.
Alright! That's exactly what I wanted to do!

Naturally (so you would think), that is where you are supposed to 'catch' both addresses together, and funnel them into the one traffic stream.  So… I edited the second  URL address to the www. version and kept the first URL with no 'www'.  No big drama, you might think…..
Wrong, wrong, wrong! 
Next day when I tried to log in to my website, the login boxes just kept refreshing constantly, and wouldn't let me in.  And I didn't know why.  So I went to the WordPress Support Forum and searched for 'I can't log in to my website' sorts of searches.  I found several threads from other desperate people who had experienced this very same thing.  That's when I realized it was the change I'd made to that Dashboard>Settings>General text box, that had locked me out of my own website.
What I had done (apparently) was to set up a continuous Loop that my Blog couldn't get out of.  My original Login link at the http://….. (no 'www') URL, now linked to the URL with 'www' in it.  And that URL address with the 'www' in it, was not the URL where I'd installed WordPress and set my Login details.
Doh!!
According to WordPress, I didn't have the right to access the 'www' URL address with that login info.  WordPress only 'knew me' as the Administrator of the 'no www' URL.  I was 'unknown' at the 'www' address database, so WordPress wouldn't let me in.
How To Fix It
The question everyone wanted to know was,  "How to fix this when you can't get into your site to change it".  What a nightmare!
There were many suggestions, all slightly different, but they all involved digging into your Root database via your cPanel.  The cPanel is where all your website data is located on your WebHosting company's website.  I use Hostgator as my Host, and they are located in Texas, so obviously I refer to them as 'Mission Control'.
  And no… I don't refer to myself as Major Tom, even in private.
All the WordPress Forum, people were keen to help.  They told me that once I was in my CPanel, 'It's really easy! You just delete &#%$ and change &%&#$. to blah, blah, gobbledegook….etc' . Hah! Easy? Not true!
I spent about 4 days digging around in my cPanel, trying to locate these magic files where this 'easy editing' could be done.  And failed. I knew what I had to do, but couldn't find the place to do it, or know how editing my root HTML code was done.  And I really didn't want to mess up my database more than I had done already.
Hostgator Live Chat to The Rescue!
So, I finally started a Live Chat with the Support system of Hostgator – my website hosting service.  After 3 minutes of waiting to be connected to a support person, I was explaining to Nicholas (my guardian angel of the day) what my problem was.
"Hang on, I'll check" he said and he disappeared into the bowels of my account.  In 7 minutes (they time each live chat) I see on my screen, the magic words, "OK I've fixed it!"
I never expected that! I thought he would have to guide me through a traumatic sequence of multiple HTML code editing but no – he did it all for me –  perfectly, and in record time.  I was very impressed. Good old Hostgator – you can always rely on them in a crisis!
Take home messages
1. Never, ever change those particular settings in your WordPress Dashboard unless you really know what you are doing – it's a TRAP that anyone could fall into by accident – and they don't warn you of possible consequences of changing it.  WordPress! Hello! Why Not??
2. When you choose a Hosting company for your website, choose one with a good support system.  Do your research.  See if other people have had problems or success with their Hosts.  That's what I did, and chose Hostgator as a result of my research – and I'm very glad that I did!
Hostgator is the best!
…..Cue a different Motto today:
I Make the Stupid Mistakes So You Don't Have To!
Any Questions or Comments? Leave a Comment in the reply box below