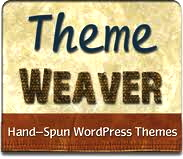 Want to know what Weaver II Theme's 'Post Meta Info Areas' means? What? No idea? Don't get me wrong – I really love my Weaver II Theme, and Weaver II is one of the easiest WordPress themes to set up and get running.  It's also easy to get it looking just how you like it to look because you control almost everything by checking or un-checking check boxes.
But sometimes Geek Speak can get in the way of non-geeks when trying to find your way around any WordPress Theme's Admin Panel, not just Weaver's.
Given that we all have to tackle the Admin Panel of any Theme, Weaver II is one of the easiest WordPress Themes to wrangle and get under control.
I recently updated my Weaver II Theme to the latest model Weaver II version 1.2.  Updating a Theme is always stressful. Not because disaster will strike.  It probably won't.  But changing the structural foundations of your website or blog, is enough to strike fear into the heart any blogger.  We have a natural fear that our website will be trashed if something goes wrong.
We have to take that leap of trust: Trust in the Theme itself, Trust in the Theme's designers and Trust in our own ability to fix up any minor glitches, if they occur. I had to put my Trust in my Theme: Weaver II – I did, and it paid off.
Updating your WordPress Theme might be stressful, but it's also an opportunity.  Why? Because it forces you to focus once again on your design.
Giving your blog's design a once-over and Spring Clean can reacquaint you with your Theme's Admin Panel – usually we don't revisit our Theme Admin Panel once we have it set up as we want it.  At least, that's what happens when you have a good reliable Theme, and you set it up to our liking in the first install and setup.
After I thought I'd finished tweaking my post-update Weaver Theme, I noticed this at the end of a Post:

Of course I had no clue which section of my Weaver Admin Panel was controlling this part of my article Posts. I also didn't know why I had those curious little icons next to 'SEO Optimization' (the Category where that post was located) and next to 'Permalink'.
I investigated my Weaver Admin Panel and found the Controls for this part of a page were found within 'Post Specifics'.  Here are the Breadcrumb navigation trail links to follow in order to find Post Specifics in your Weaver Theme Options Panel:
Dashboard>Appearance>Weaver II Admin>Main Options>Post Specifics:
The Post Specific admin section is where you can Control:
Post Title Area:

for example:

Hide Comment Bubble and
Show or Hide Avatars with posts.

Navigation:

for example

whether you have oldest/youngest or youngest/oldest
Single Post Navigation Style:

Post Titles or
Previous/Next
No Display of Post navigation links: Top and bottom
**

Post Meta Info Areas

**

: and here is where we can control those pesky little icons I saw at the foot of my page.
And here is the clue to solve this problem:
Post Meta Info Icons? Or No Icons? You Can Choose.

I also saw that all the Check boxes for this Part of Admin Settings were all checked (Hidden):

So….I unchecked all the check boxes, updated Weaver Settings, checked the website and found:

OK, now my links are looking like they used to.
Weaver Admin also offers another option: of hiding the whole lot of these Post Info Links.  I might do that at some point in the future, because they don't really add anything very useful.  But I don't think it's a major design problem.  Whereas I really didn't like the Icon for the links and not the information.
So…now I have the end of my posts looking how they used to.  And…..I now know how to control this section of my Weaver II Admin Panel. Free Bonus Tip: learning new stuff is good for the brain, good mental health….and self esteem.
To  Subscribe to my Newsletter and get the latest My Second Million News delivered right into your Inbox –  hopefully not your Spam folder – it's always a good idea to check….Click on the link below to Subscribe to My Newsletter.