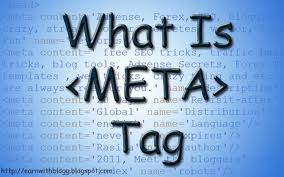 Title Tags, Meta Tags, Meta Descriptions can be confusing terms if you are a beginner at optimizing your WordPress blog to get good Google search engine rankings. These jargon terms fall under the description of SEO – Search Engine Optimization.  What is SEO?  It's the use of keywords and site structure to improve our site's visibility and relevance in the eyes of Google.
To do that successfully, we have to understand how Google 'sees' websites, posts and pages.
Google does not 'see' your entire blog as single entity.  It 'sees' every individual post you add to your site as a separate entity, and assesses and ranks our individual posts according to some very complicated algorithms.  We do not need to be bamboozled by this complexity because, we can follow the 80/20 Rule.
What is the 80/20 Rule?
80% or SEO we could toil over, can only gives us 20% of improvement in the eyes of Google.  But 20% of our SEO will give us 80% of improvement in the eyes of Google.
So we can concentrate on doing that important 20% really well, in fact we should aim do it better than other websites competing for the same target market. It's a waste our time if we fret over the other 80% of possible SEO tweaks that will only bring us small rewards.
We want every post we write to turn up at No 1 on Page 1 of every Google search that wants to find articles that will answer that inquiry – i.e. match words included in the searcher's question with our main keywords for that post.  By providing the perfect match of keywords, Google makes everyone happy!
The searcher for information is happy, the supplier of the article (us), is extra happy, and Google's happy too. It's our job to work out what people want to know about, do Keyword Research until we know what keywords or keyword phrases people are using to ask their questions, and then supply helpful and informative posts that provide the answers.
What does Google Use to Rank our Pages?
Google likes these SEO things above all others:
Site structure that it's web crawlers can see
Internal navigation that is well structured and logical
Titles, Meta Titles and Meta Descriptions that are informative and accurate descriptions of the contents of the page
Headings and Sub Headings that are given labels for Google to see, and which are in their logical hierarchy
This article will deal with the Titles, Meta Titles and Meta Descriptions of our blog and our articles.  There is a Summary of the important points at the end of this article
Meta Tag Terminology:
Meta tags is a broad term that usually includes
Site Title
your site's Tag line
Post Title
your post Meta Descriptions
To complicate matters, Google likes to call your Meta Description, a 'snippet' or a 'rich snippet'.
Our whole site, as well as our individual posts, each have their own meta tags (all of the above). And they can be tweaked by us, to make them more attractive in the eyes of Google. This definitely is part of the 20% must do SEO tasks.
Title and meta description tags are what Google displays in their search results. Having clear, well-written titles and descriptions, that also conform to length standards, is an essential part of getting more visitors your site.
The Importance of Your Blog's Meta Title & Tag Line
You've already researched and chosen your Blog Name. This is entered by you, in your WordPress Dashboard when you set up your blog:  (I will use this blog's meta tags as an example)
Dashboard>Settings>General:
'Site title'

: you blog's name e.g.

'My Second Million'

'

Tag line:

a short description of your blog' – try to use your main keywords in your tagline  e.g. '

Information & tips on setting up blogs & making money online!

' (60 characters)

Beneath the text box where you enter your blog name, you will see the text box for your Tag line.  This is similar to the Meta Descriptions of your posts, but applies to your whole blog, not your individual posts which have their own individual Meta Descriptions.
It should be short, and include your blog's main keywords. It's exactly what it says – a tag line. It has to be accurate and relevant, but doesn't have to be a complete description of everything you do.
Your tag line you decide to type in here, is what is visible in the area right above your URL on Macs, and under the url in the open web page 'tab' on PCs.

SEO Meta Tags for Posts and Pages
Reminder: meta tag is a general term that includes Title Tags and Meta Description, and Meta Descriptions are called 'snippets' by Google. They apply to Posts and Pages:
Posts on blogs using the standard blog format, appear on your Home Page one after the other, in date sequence.
Pages are usually static pages that are normally accessed via your Menu across the top of your Home page – under the header image, if you have one. Pages are not Posts in the WordPress blogging world.
Every page and post you publish is seen, and ranked by google, as a single entity, independent of your whole blog.  We want to place our main keywords in every aspect of our meta tags.  We want Google, and our potential readers, to match up our Google entry with our content, via keywords, and clever keyword placement.
To do this sort of seo tweaking, you should install an SEO plugin.  I personally use the All in One SEO Pack plugin from Semper, but their main rival, Yoast SEO plugin is virtually the same and also has a good reputation.
Using one of these plugins allows you to write and change your meta tags without knowing anything about HTML, or any explorations into the dark side – your cPanel. 
SEO Meta Tags for Pages
By the way, an additional benefit of using an SEO plugin is that I can write a longer and (hopefully) more eye catching Meta description for my main blog's home page than is possible with using only the WordPress Dashboard's Tag line:
the tagline of your whole blog/website appears above the URL on Mac computers, and below the url on PC's: no one other than Google really looks at this, but the Home Meta Description available when you use the plugin, allows you to control what appears in Google searches where it's seen my millions (the black text below the green url).

How to Optimize Meta Tags of Individual Posts
OK. You've written your riveting article, and at the bottom of the post's Editing Page, your seo plugin provides several SEO text boxes to fill in.
Having clear, well-written titles and descriptions that also conform to length standards, is an essential part of getting more visitors your site.
Good

meta title tags

have

between 10 and 70 characters

Good

meta description tags

have

between 50 and 156 characters

.
If our meta tags are longer than this, they risk being not displayed in full in Google Search results. They should be as short as you can make them but which also uses all the available space to provide catchy, informative and accurate descriptions of what is contained in your post. I find that Google frequently does not allow as much as these suggestions above.
My meta title tags frequently get cut off by Google at around 53 characters, and the descriptions at around 135 characters.  But if you always check your Google listings after your post has been crawled, you will see if Google allowed you your full quota of characters.  If not you should edit them to be shorter, so they are displayed in full.
You can use '&' instead of 'and' and use colons and dashes so you don't have to write full sentences, but the description text must still read naturally and make sense.  You also want to include your main Keywords in your title as well as your Meta Description.
SEO Plugin – 'Title': this is your Meta Title.
This is what appears at the very top of your computer window when you are looking at your page on the internet. It's right above your URL on Mac computers, in black text on the grey background.  On PC's it is the text of your open tabs in the toolbar.  This is what Google 'sees', and in the case of Posts, it's also what appears in SERPs as the blue top line for your article.  Your actual post title as it appears on your blog, does not appear in search engine results unless it is the same as your Meta Title.
There are views about whether you post title should be the same as your Meta title.  Many people advise that it's a good idea to use slightly different Meta Titles from your post's title.  First of all there is the length restriction for the meta title, which is probably less important for your Post title.
The meta title could use keyword synonyms to 'catch' variations on content keywords too.  If you can make your Meta Title catchy, attention getting and likely to be clicked, that is what you should aim for.
However, above all else, as with all your meta tags, you must put the reader first – make it readable, understandable and accurate.  Then you can tweak the selection and placement of keywords to make everything Google friendly as well.
What Are Meta Descriptions of My Posts?
So far we've covered your Meta title: what appears above your url on Macs, or under the url on PCs, and, in the case of individual posts, it's also your post's blue title in SERPs (Search Engine Results Pages).
Your meta description is what appears beneath your meta title in search engine results, and is just below your url (in green) on a Google result's page.
Google reserves the right to change your snippet (Meta Description) if Google either cannot find your snippet/meta description (maybe you didn't specify one – shame on you!), or, if it thinks it can do a better job at giving the readers of a Google Search Result, a more informative description than you did.
The good thing about meta descriptions is that you can use your seo plugin to experiment with different descriptions, or move your keyword placement to see what options bring you more traffic or Google rank for that post.
Here is an example of one of my posts as it appears in a Google SERP

As you can see I've made the meta description too long to be displayed in full, and is cut off after the word 'With…'  This might not matter if my main keywords (Adsense, and Make Easy Money, in this case) are in the first part of the description because Google, and my potential visitors will see them.  But, if I've put my main keywords at the end of my description, and if they don't appear in the search result, they are 'invisible' to Google, so my post will never rank highly for those keywords, and no potential visitors will ever know about my marvelous, must-read post.
You will also see that the text that follows my blog Post title in green has been cut off by Google, and my keyword 'Adsense' is not fully displayed.  This text is written and edited at the top of your WordPress Post Edit Page, and called 'Permalink'.  It is always lower case and with hyphens between words. I need to go and edit that permalink so that the keyword Adsense appears earlier in the line of text so it is clearly visible to Google, but also to my readers.
Always Check Your Post's Google Search Result Listing
Supposing that we've given careful thought to our Meta description, but when we search Google to view our listing, we might find that Google ignored our brilliant SEO efforts and just put the first paragraph of our post!   That means one of two things: either Google is an arbitrary monolith that does anything it feels like doing, or our description was not Google friendly enough.
We can't do much about the first option, but we have the option of rewriting our meta description, and then see if Google changes the wordings of our listing, once it has re-crawled out site and updated it's data cache.
Which is what I'll do right now to correct the too-long meta tags and permalink for my Adsense post.
                                           Summary
Meta tags is a general term which includes:
Home Title

(set in wordpress)

Home site tagline

(set in wordpress)

Home description

(set with seo plugin)

Page/Post Title

(meta title, not article title) set with seo plugin: appears as Title (blue) in SERPS and in black on grey above your url on your web page

Page/Post Meta Description

: set with seo plugin: appears in black text below your site's green url in SERPS (called the 'snippet' by Google)
Length Restrictions on Meta tags:
Meta Title: between 10 and 70 characters
Meta Descriptions: between 50 and 156 characters.
Keywords: put main keywords in your Post Meta Title and Meta descriptions, and early, in the first part of the text (and post content).