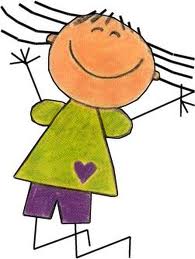 Writing brilliant, interesting, informative blog Comments on other people's blogs is one of the best ways to increase you own blog traffic. Everyone wants to know how to drive traffic and increase visitor numbers.
Commenting increases traffic because whenever you comment on another person's blog, you are able to add a hot link to your own comment, which links it back to your own blog. This gives you exposure to all their traffic (readers) and the potential to get yourself, and your blog, 'noticed' by a wide audience.
Adding comments to other people's blogs is definitely a proven marketing strategy for increasing your blog traffic. But! You have to know how to write Comments that catch the eye and interest of readers. The goal is to write Comments that attract attention – in a good way 🙂 – and which entice the other blog author's readers, to click on your link, and come to visit you at your place (your own blog) to check you out!
This is your chance to impress people with your brilliance, intelligence, and riveting writing skills! Don't waste this opportunity to dazzle the world with your all-round marvelousness by writing boring, predictable, meaningless, and spammy Comments.
There are definitely blogging tips and tricks to writing killer traffic-attracting Comments, and also strategies to avoid if you don't want to be seen as a spammer, waste everyone's time and ruin your reputation in the blogging world.
This article covers The Do's and Don'ts of How To Write Effective, Traffic Building Comments.
Which Blogs To Target With Your Comments?
1. Relevant Blogs: Blogs and Forums in your own Niche:
Blogs that focus on closely related topics in the same niche as your own, have the sort of readers and traffic that you want for your own blog: readers with similar interests who want to know similar information and will therefore be highly targeted traffic to match to your own content.
2. High Ranking Authority Blogs:
These blogs will have lots of traffic already. This gives you maximum exposure to a wide audience for your Comment.  If you can impress these readers, or even better, the owner of the blog, you will become 'noticed' and hopefully, appreciated for the quality of your contribution! Then your Comment will bring to your blog, a steady stream of valuable, targeted traffic.
3. 'Dofollow' blogs if you can find them:
A dofollow blog is one where your comment is crawl-able by the Google web crawlers.  You therefore get ranking benefit from Comments posted on dofollow sites because Google will 'see' these back-links and add them hopefully, to it's crawl data for your site. Google is very impressed with Back links, especially Dofollow Links (but you will only get increased traffic coming back to your own blog if people click on them and arrive at your site).
Want to have a fantastic free Tool to instantly see which sites give Dofollow backlinks in their Comments section? Of course you do!  Check out Get NoDofollow Addon – Brilliant FREE Backlink Checker Tool.
Most Comments on blogs are Nofollow: this means that human readers can click on the link you attached to your comment, and be taken to your own blog, but Google has been blocked from crawling and indexing your comment, and will not follow your link back to your site.
Therefore, you get very few brownie points or ranking advantage from Google for any traffic you generate in this way.  But! You can still build valuable traffic by well targeted and well written comments, even on Nofollow blogs.  Most people believe that Google 'knows' about Nofollow links that you get, and regards them positively, but no one knows how much Ranking weight Google gives to them.
Here is a website I found (because I'm nice – and possibly foolish to give away my best tips) where you can check out a whole swag of dofollow blogs where you can post some juicy dofollow (brilliant) Comments: Netchunks 400+ Dofollow Commentluv Blogs ….no, no, thank me later – or just send cash….
As well as the NoDofollow free Addon Backlink Checker already mentioned, you can get even more information about Backlinks, types of Backlinks, Keyword Density and much more, if you download the free SEObook Toolbar. Check out:
Must-Do Tips on How to Write Killer Comments
1. Make YOURSELF interesting in some way:
strong opinions, controversial opinions, be energetic and engaged, show some 'personality', even humor – funny comments are OK, but keep it clean and remember you are a guest on their blog – be respectful (and not just stupid :)).
Make your comment different so it stands out from standard boring spammy comments (that's often not hard to do!).  Get yourself noticed (in a good way). Disagree with the blog owner if you can justify your different opinions.
2. Make your COMMENT interesting in some way:
You must add some value to the original post: information, experience, useful links to relevant articles.  Your goal is to impress people with your authority, information, quality of writing, personality, generosity, and helpfulness in order to be noticed. You must make people so intrigued by your wit and skill that they just have to click on your link to find out more about you.:)
3. You must read the whole of the article before you comment:
this might seem obvious, but many commenters quickly skim an article and leave spammy comments such as 'Nice blog' etc which adds no value to anything.  That is just a waste of everyone's time and won't bring you any traffic at all.
4. Make your Comment relevant: about some topic that's in the Article:
this might seem obvious too, but making your comment targeted and relevant is the only way you will attract any traffic back to your own blog. Target your comment to something specific that the blog owner is discussing in their article.
So, as above, don't just write meaningless spam such as 'nice writing' or thanks for the info'.  That won't impress anyone and is a waste of everyone's time – and very annoying for the blog owner.
5. Add value to the blog you post on:
give the other person's readers useful tips and information because that will get you noticed, and your contribution will be valued.
6. Start your Comment with the blog owner's name:
this personalizes the comment and attracts the blog owner's attention.
7. You Comment should be at least 3 or 4 sentences long:
you need this much if you are going to be interesting and add value.
8. Try to be the first Commenter
First in, best dressed! The blog owner is still 'watching' his or her article if it's only just newly posted – you will be noticed.
9. You MUST have an Avatar to attach to your comments:
No one is impressed by a commenter who is too amateur (or lazy or ignorant) to have organized a personal Avatatar for themselves – or a Gravatar.  See How to Add a Photo to Your Comments
10. Add additional info or topic area (if related and useful)
this stimulates additional interest, and value for the other person's blog, and gets you noticed.  Blog post authors are impressed by Commenters that are engaged and interested in what they have written.
11. Reply to other People's Comments:
add your reply straight after the comment you are replying to.  Try to get a bit of a discussion going – a mini article or tutorial to add value and interest.
As a side note, I once gave a total wipe out negative Comment under a well known marketer's video.  I really tore it apart (I argued to myself that he was big enough for it not to matter).  Suddenly 10 people were Liking my Comment, 4 people tweeting it, and about 6 people joined in on my side.  Some of us got zapped, never to be seen again, but hey, it was fun trying to guess who would get zapped next, and who would live to tell the tale.
I would not normally do this to anyone, but honestly, it was mega ego on steroids – someone had to tell him, but I expect his ego meant he didn't even care what we thought.  Everyone else said they thought the video was great. Hmmm….I wonder.
12. Ask a Question if you don't understand something in the article:
If you don't understand something, chances are that others don't understand it either. It also shows everyone you actually read the post and are engaged with it – and it's author. And…. it gives other Commenters (us) a chance to impress people with our wonderfulness – never waste an opportunity to do that! 🙂    
13. Don't write something like: 'I liked your article so much I've bookmarked it'
this strategy is 'cheesy' at best, but this phrase keeps cropping up in lots of Spam Comments.  Therefore it is usually seen as a real Red Alert for Spam to blog owners – i.e. a Marker that labels your Comment as Spam. Therefore, your Comment will never get Approved and Published – a complete waste of everyone's time.
Don't flatter someone unless you really mean it, and even if you do Bookmark their site, don't use that phrase in your Comment, or you will be instantly seen as a Spammer.
If you do all of the above, and work hard at it, I promise you, you will increase your traffic for your own blog.  It won't happen overnight, but it's a long term strategy that really pays off with persistence.
A by product of writing valuable and interesting comments in topics closely related to your own, is that you will strike up relationships with other blog owners that can be very useful to you in the future.  You can find future collaborators for webinars, or product launches, or as a guest blogger, or even just an online friend that you can chat to, or get advice from, when unsure about some aspect of blogging.
So….. what are you waiting for??  Get out there and knock'em dead!  Make me proud!  Write 'eat my dust' killer comments and entertain us all!
       ….
……Cue Motto! 
Plan Well. Start Small. Think BIG!