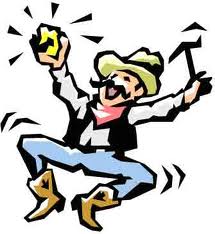 Everyone wants to know how to get LOTS of big fat juicy dofollow backlinks!  But the problem is, how do you do it?  I was asked exactly this question today by one of my readers after he had read my Introductory article on Backlinks and why Google vaiues them so highly.  You can read that article here: Backlinks=Authority+Page Rank=Authority: Why You Need Them.
I'm currently researching (and learning about) this vital topic myself, and will be writing more articles on back linking soon. However…..in the mean time:
Here is a quick (unplanned) secret Backlinking Tip to be going on with:
What better way to find out how to find backlinks for your own site, than spying on your Competition! Yes! I knew you would like it!

How To Get Backlinks: By Spying on the Competition.
There are lots of websites that collect Backlink data and publish information about the types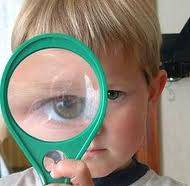 and details of the linked-to websites.  Mostly we use these websites to check on how well WE are doing in our backlinking efforts…or not.
However, anyone can enter any Domain Name they like, and these data collecting websites will deliver information about the backlinks for that site.  So….one way to find out where to get big fat juicy dofollow backlinks is to see where High Ranking competitors in your field have managed to win their dofollow backlinks.
DoFollow Backlinks Are The Ones You Need
Backlinks are of 2 types: Dofollow Backlinks and Nofollow Backlinks. You can learn more about these two types of backlinks at
and How to Get The Best Free SEO Toolbar: this toolbar has Tools to dig out backlinks – yours and others.
Dofollow Backlinks are the only type of backlinks that Google web crawlers can 'see' – and therefore, know about.  Therefore, dofollow backlinks are the ones that we want to get if we want to 'tell' Google how marvelous we are….and how deserving we are of a higher Page Rank!
For example: Go to FreeWebsiteReport.org and enter the URL Domain Name of an internet Big Cheese in your niche (the Competition) – or… potential Friends in High Places!
Ignore the fact that their sites are worth thousands of dollars… Free Bonus Tip: the astronomical values of your competitor's websites is something to aim for, not a reason to feel demoralized, and give up. So we move briskly on…..eyes averted….
Check out: Which websites, and where, did they managed to 'win' their Dofollow backlinks?  Then go to those websites yourself, and try your own luck by making a Brilliant Comment.  Easy as?  Maybe.

Very Important Tip! Do not spam other people's Comments!  You want to impress the owners of these lovely websites that generously give dofollow backlinks. Not sure how to make Brilliant Comments?  See How to Make Brilliant Comments & Boost Traffic.
Also, making Comments on websites that give dofollow backlinks is only one way to win dofollow backlinks. But more on that in later articles.
There are LOTS of these data collecting websites – Freewebsitereport is just one. Try a few and see how you go.
And let me know how you get on!
Must dash….and get back to my important research!
Have you signed up for our free Newsletter yet?  It's easy and it's free!