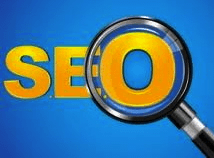 Do you rely on SEO Toolbars and SEO Plugins to give you Keyword Density, and to identify the Types and number of Links on a page? I think most of us do.  But which data collectors do you use, and are they accurate? And more importantly, are they reliable?
This article is Original Research which tests the accuracy of the results dished up to me from 4 different SEO Analysis Tools – Yoast, SEOquake, SEObook toolbar and NoDofollow plugin. The tests compared their results for my article on Google Alerts.
These SEO Tools results compare the accuracy for
1. Keyword Density:
 2. Type & Number of External Links:
SEOquake Toolbar vs SEObook Toolbar vs NoDofollow Addon.
1, Keyword Density Accuracy Comparison Test:
1. SEObook (SEO Xray) data for the keyword 'google alerts':
2. Yoast SEO data for the keyword 'google alerts':
Count 26 = Density 2.03%  Huh???
So I tried doing my own Percentage Calculations:
 1.  Manual Word Count using Microsoft Word 'Find' against the Total Word Count as calculated by  WordPress Total:
27 out of 1,375 Total Word Count = 1.96%
2. Manual Word Count using a manual Microsoft 'Find' against total Word Count as calculated by Microsoft Word's Word-Count-Tool Total:
27 out of 1,298 word count = 2.08%
Take Home Message: doh! Get back to work and don't worry about it – because the results by 4 different methods all gave different results.
However, you can still use ONE of these Tools to Compare the keyword density of one article against another, as discussed in my Keyword Density article, where the results would still give you the relative densities between articles.
My recommendation is to use the SEOBook's SEOXray tool for Keyword Density (and External Link-Type checking, see below), because it gives you a list of all your keywords in the article (2, 3 and 4 word keyword phrases) plus the percentage calculation for each word or phrase.  You can use this information to see exactly how your words (and other people's words) in articles stack up.
The Yoast Plugin is great for other things, but I think the SEObook's SEOxray tool gives you much more information about Keyword Density.
2. DoFollow vs NoFollow Links: Accuracy Comparisons
In this analysis, I checked out and compared the following 3 Free SEO Tools for accuracy in correctly identifying the Type of External Links in the same Google Alerts article:
SEOQuake Toolbar
SEOBook's SEOXray Tool
NoDofollow Addon (FireFox version)
1. SEOQuake Toolbar:
External Links  = 27.
Nofollow links = 7
Dofollow: 20 – what??
SEOQuake has not even accurately identified the 6 external Nofollow links I made sure I personally made Nofollow for all my 6 Text based external links in this article. SEOQuake was telling me that these external links were all Dofollow.
i.e. SEOQuake is wrong, wrong, wrong!
BUT…. these Nofollow External Links were correctly identified by both the Nofollow Addon and SEOBook's SEOXray – see below.
All the other Dofollow External links are SEO gathering or embedded plugins eg WordPress, Blekko and Open-site Explorer etc
– however…even worse….I see that many of these Dofollow External SEO data collecting links (which potentially pass valuable Page Rank away from my Blog) are data collecting tools for the SEOquake Toolbar itself!    Doh!  Again!
External
Dofollow

– 18 – all are a few SEO gathering or embedded plugins e.g. WordPress, Blekko and Open-site Explorer etc and… plus the whole swag of SEOquake Toolbar related External Dofollow links, all of which are potentially draining Page Rank from my Blog!
Nofollow

– all the 6 External Links in the body of the article are Nofollow  = correct and good
Internal
Dofollow:

all Internal links are Dofollow = correct and good
 

Nofollow:

there are no Nofollow Internal links = correct and good.
External
Dofollow

= None in the Text – only the same embedded SEO tools and data gathering links – including all the dofollow external links associated with SEOquake.
Nofollow

=  all 6 nofollow external links are correctly identified = correct and good
Internal
Dofollow:

all Internal links are Dofollow = correct and good
 

Nofollow:

there are no Nofollow Internal links = correct and good.
SEOTool Comparison Test: Conclusions
1. Keyword Density: only use one (any one) of these tools to compare one page or article against another.  Their accuracy is not great, but would probably be equally inaccurate for comparing any 2 articles.  As such, the comparison data you get could be useful: see How To Use Keyword Density to Blitz Competitors & Rank No 1

2. Identifying Different Types of Links on a Page.
From this research, it is obvious that SEOquake is a complete dud for telling you which links on a page are Dofollow and which are Nofollow.  You simply cannot trust it. Dofollow vs Nofollow link information is extremely important and useful data to know, so accuracy is important.
Incorrectly identifying Nofollow links as Dofollow links can seriously damage your day! Yes, I wasted a lot of time deleting and re-hypelinking and HTML text checking and editing etc…. before I realized that my original Nofollow links were originally all good!  The only problem had been that SEOquake was giving me incorrect information.  Doh!
Added to this, the fact that the SEOquake Toolbar adds a lot of External Dofollow links of it's own, maybe you should consider dumping it and sticking only with the SEObook Toolbar which includes the SEOxray tool (and others), plus the really great NoDofollow Addon for instant On-the-Page identification of Dofollow and Nofollow links.
Also, there is very little data provided by the SEOquake Toolbar that you don't already get in the SEObook Toolbar.
Personally, thanks to this research, my experiment with the SEOquake Toolbar is over, as of today!   So my frustrating day of tweaking and fiddling with HTML links has not been wasted – I've learned some valuable information that I hope you will also find useful.
Don't forget to sign up to get email notifications of all our New articles.  Just click on the link below: